Great products don't just "happen". They require thought and planning, diligence and care, analysis and follow-up. Nearly every overnight success that's ever been up in lights was not just created the day before.
We don't just make products to a recipe our clients give us. To help them gain an edge in increasingly competitive markets, we offer additional services for their brand and business.
We're not a huge multinational company, so we don't have all these services in house, but over the years we've built strong alliances with several businesses that offer extension services so we can provide our clients with a full turnkey solution.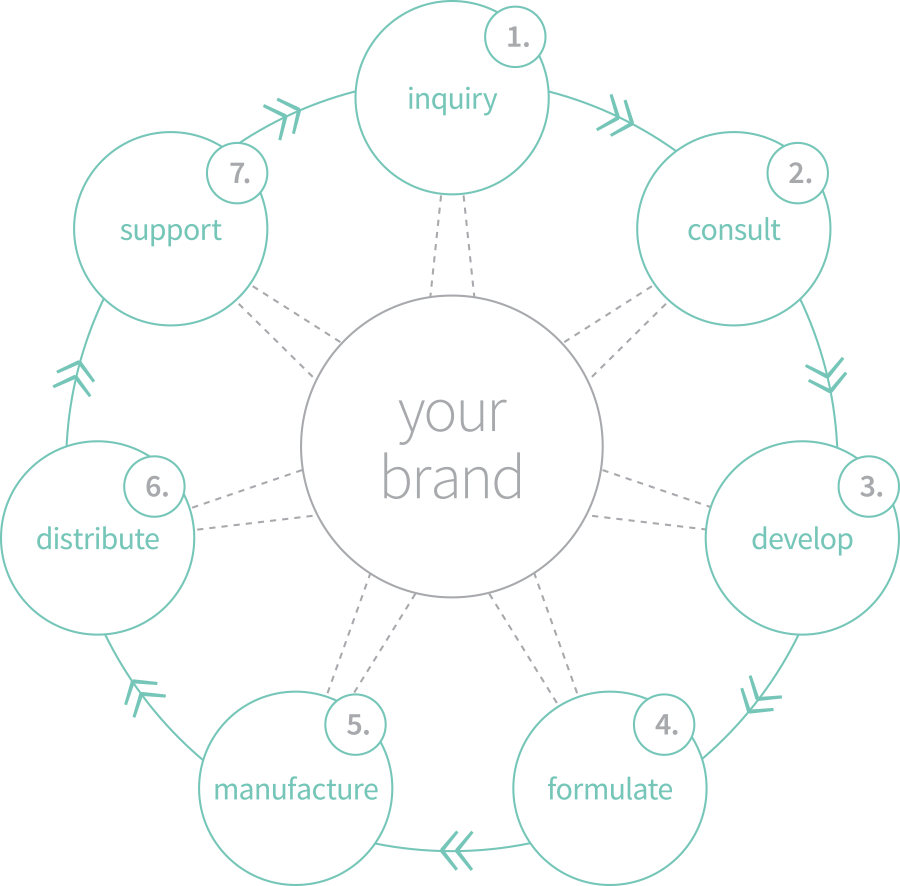 What's it all about: Program overview
Our Private Label Service is what our clients' growing or new brands need to ensure a smooth transition of product to market. Anika Natural Products covers all the steps necessary to establish our clients' brands, from research and development, formulation, product and packaging selection, graphic design, testing and manufacturing, so we create unique product lines specifically for our clients.
By choosing one, two or all of these services, we help our clients develop creative strategies to increase and improve their new and existing brands.